SueCibotti.com is a WordPress backed redesign I did for a local Boston real estate agent looking to create a more functional online sales tool, as well as a website more reflective of her brand.
I had a smaller budget to work with on this project so, we agreed to customize a premium WordPress theme in order to reduce development time and keep costs low.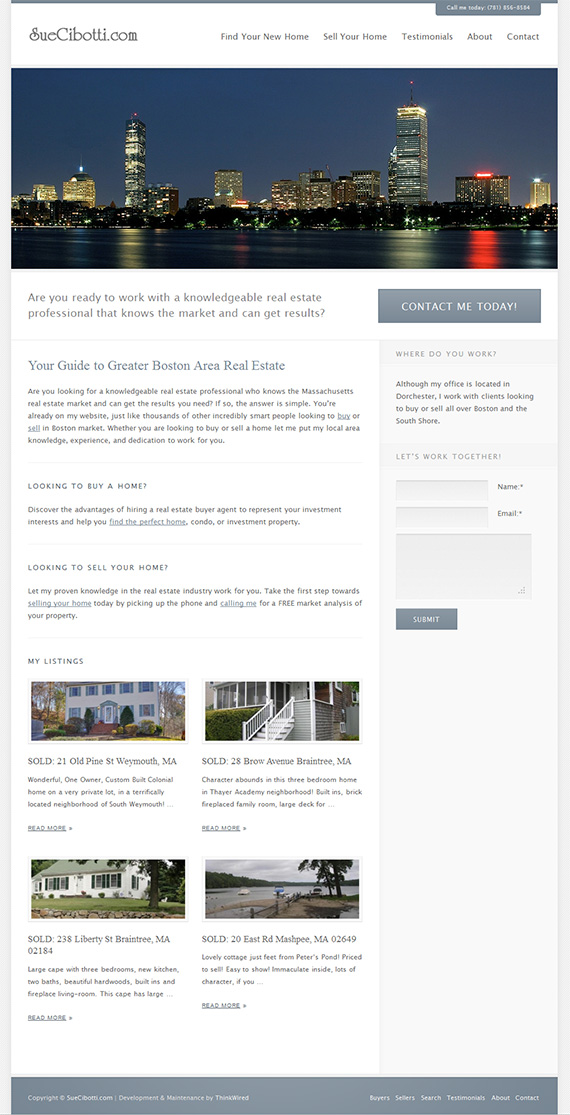 Creating a way to display her clients listings in the best light possible was paramount. Typical MLS listings use small optimized images, are full of crowded unnecessary data, and are just plain old messy.
I gave users larger clear images, an easy to use slideshow, only the data that matters, a usable map of the area, and most importantly, a prominent way to contact the agent for more information. These are pages worthy of sharing with friends – which keeps sellers happy.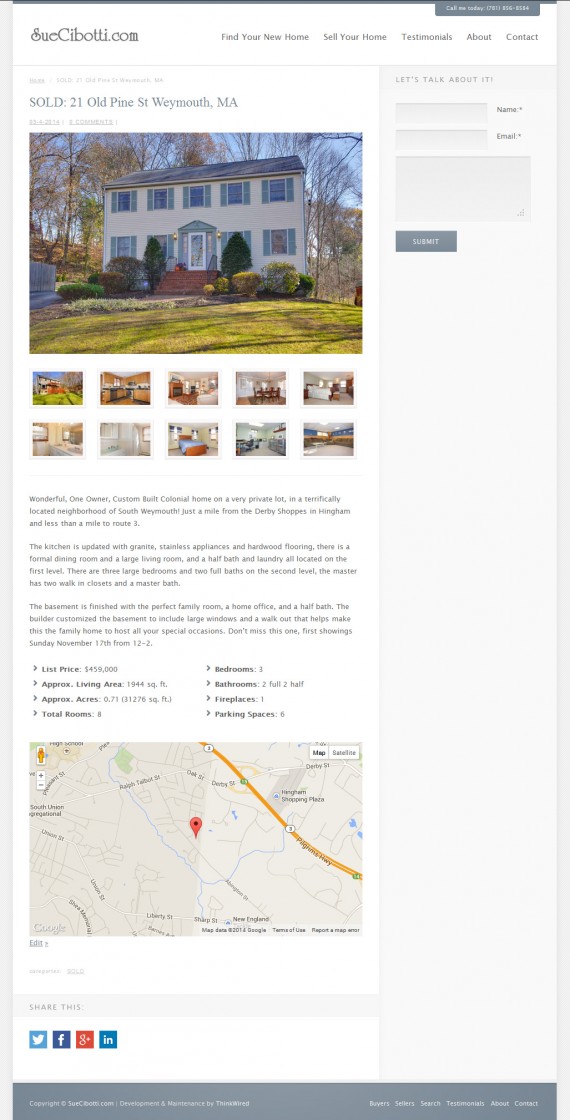 Lastly, the website needed to perform on any screen, regardless of its size, so I made sure the entire site was responsive. Even on the smallest of smartphones customers will be able to get all the necessary information about Sue and her services.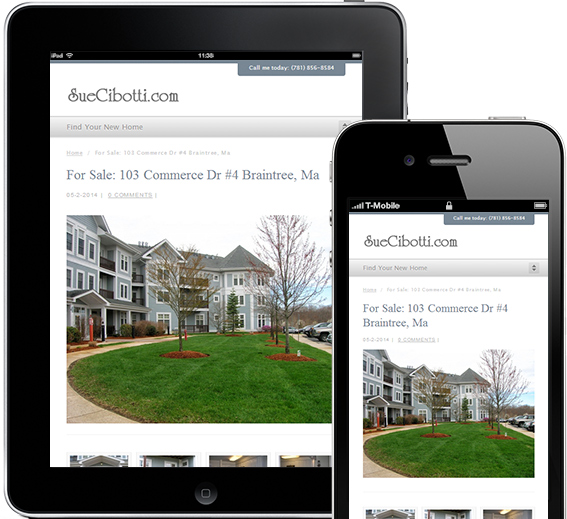 If you're looking to buy or sell property in the Greater Boston Area, give Sue Cibotti a call today!